One can hold to determinism by the simple gainsaying of any claim of free will with possibilities which undermine its freedom. If I say I freely chose the blueberry pie, not the apple, a determinist can claim I could have chosen no other, given the circumstances.
Though even this can get complicated
. The anecdote looks at first to be sharp evidence for free will, but it could likewse be dismissed with enough perseverance. One can thus call anything determined. At the popular level, this is exactly what happens in the discussions, and even higher levels of discussion are not devoid of it. I prefer something a little simpler.
We have an ability to imagine possible outcomes from our actions. If it wasn't good for something, we wouldn't have it. It must be reliable enough to convey advantage. A determinist could regard it as a mere information-gathering and processing ability, and that once we have engaged in imagining, analysing, and conferring we as individuals are unable to make any choice but one. However complex the leadup, with however many variables, the determinist can claim that once reaching that point, our decision is actually determined, however free it feels to us. We believe the decision was made at 2:00pm, but the determinist maintains it was made one second before that. Or one second before that, if we decide to press the issue. Or a second before that, if we persist.
As I said, he can always gainsay free will, merely by defining every possible outcome as determined. I suppose one can always claim technical victory, as one can similarly always break any picture down to pixels or little blobs of paint, leaving us unable to
prove
it is a picture of a hat*.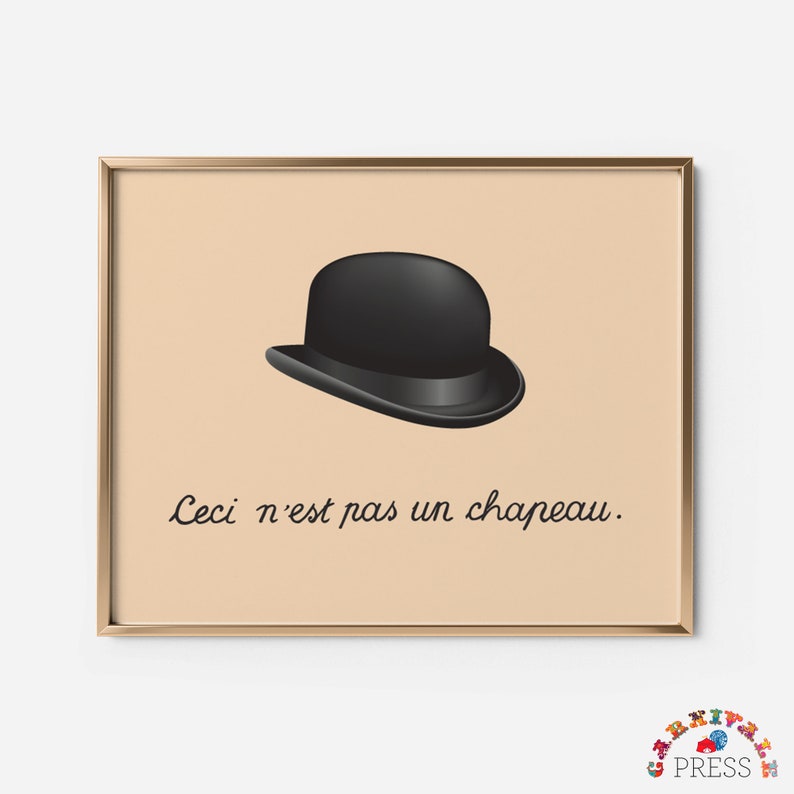 But we would have to at this point reverse the field. What then, would free will look like, in order to exist? How would we recognise it if we saw it? It may be that, given the initial conditions of the universe, all is predetermined, save for minor and random variations on our way to an eventual collapse. But as we live amidst those minor and random variations in a tiny, out-of-the-way corner of an unimportant galaxy, under the illusion that our actions can change things and have meaning, how is a localised irruption of actual free will not one of the random possibilities? We have turned the game, and can now gainsay each supposed example of
determined
action.
If the faculty of imagination works even approximately, then freedom exists, however much it is buffeted by the heavy determinism of everything around it. It only takes a bit of freedom to create huge changes in a chaotic world. Make love to your wife an hour later, a different child is born.
*This is a
nice etsy hat
, if you want one.