Saw this in Glenn Reynolds's background and recognised it as the Emmet Kelly paint-by-number that hung in my childhood home. I assumed my mother had painted it, but I don't know. When I went to look up images I could smell the paint and see the texture of those paints as they were stirred.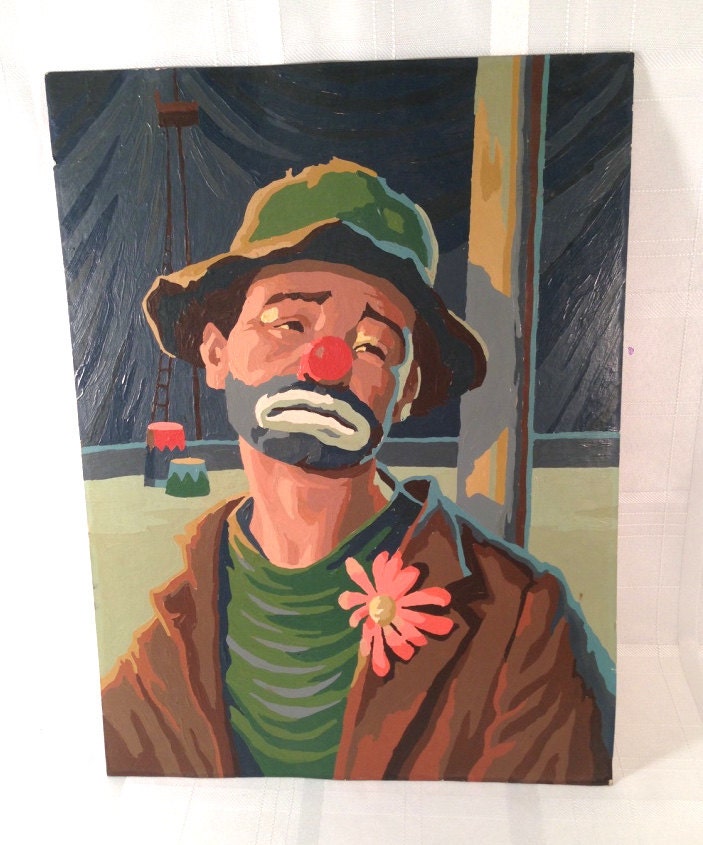 I think this goes with the Kingston Trio post. Same era of my life.
Update: Looking at this, I think it would be possible for a moderately dexterous person to blend a lot of the edges between colors, which would likely be an improved effect. Do we know if anyone ever did this?