Pileated Woodpeckers (PIH-le-ay-ted) were uncommon in NH but becoming more common. There was one lat year on the rail trail I walk, and another near the power lines near our house. Strange call. I heard one on the trail about two weeks ago, and one near the house this morning. It's fun to have birds you didn't grow up with.
Pheasants are rare here now, and I miss them. Rare wild turkeys now show up in the yard in groups of 10-20 and I'm not that fascinated.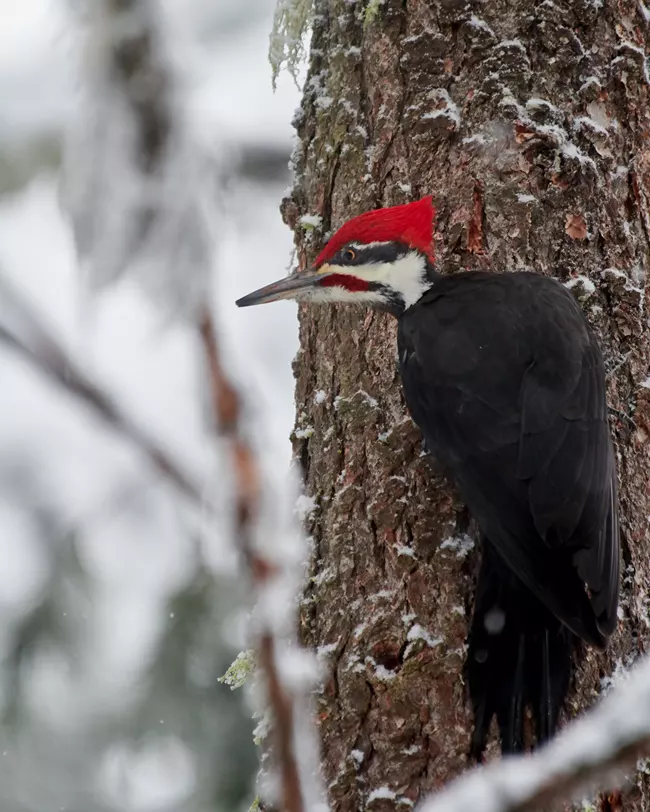 No, that's not my photo. Don't be ridiculous. I am clumsy and unartistic. It is from the linked site. My second son or first daughter-in-law might manage such a shot, but not me. Er, not I.